The French - 21.03.2018

Adam Reid and Josh Eggleton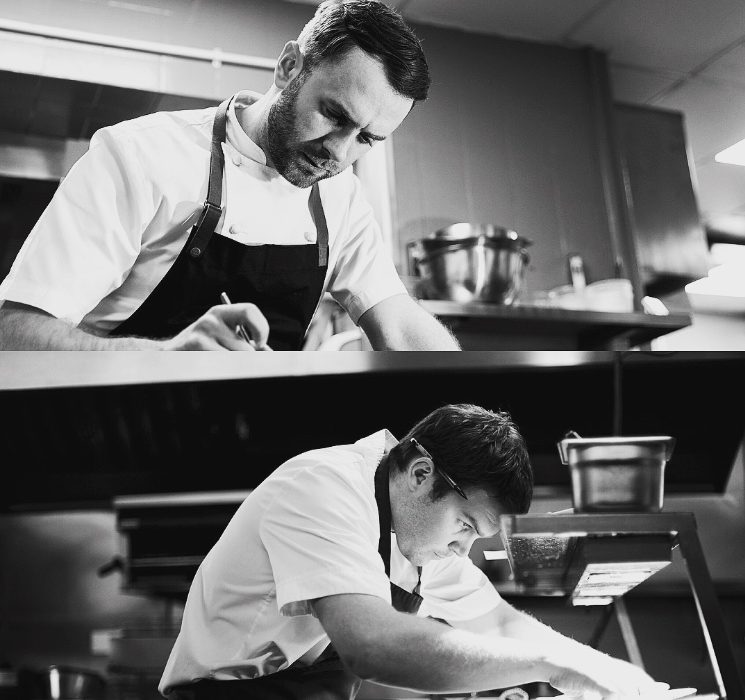 GUEST CHEF COLLABORATION
We are thrilled to announce that the next chef to join Adam at The French is Michelin starred chef Josh Eggleton!
Josh Eggleton is Chef Patron of the multi-award winning pub The Pony & Trap in Chew Magna. As a born and bred Bristolian and culinary entrepreneur Josh is an incredibly active member of the city's ever growing food scene.
Josh and his sister Holly Eggleton took over the 200 year old pub in 2006. Now recognised as one of the most exciting places to eat in the South West, The Pony & Trap was awarded a prestigious Michelin Star in 2011, an accolade which it still holds to this day. The Pony & Trap has also been named as one of the top five gastropubs in the country for the past three years, in the Estrella Top 50 Gastropubs awards.
Sustainability has always been high on Josh's agenda and in the last year he has reflected this passion for local produce with the development of The Pony & Trap's kitchen garden. Growing herbs, fruits and vegetables Josh and the team have shortened their supply chain to a few steps. Josh is currently exploring how to take this further, with more soft fruit, veg and herbs being planted and purchasing the neighbouring field with the plan of creating a microfarm.
For three consecutive years Josh brought this passion for South West food to the masses with his appearances on the BBC's Great British Menu. Competing with the likes of Dom Chapman, Emily Watkins, Jude Kereama and Chris Wheeler, Josh represented the best of South West produce while firmly placing himself in the public eye as one the country's finest chefs.
Join Adam and Josh on Wednesday 11th April 2018. The event, priced at £100 per person, includes a charitable donation to Hospitality Action, to support the fantastic support that they offer to those in our industry.
A matching wine flight will also be available on the evening.
Due to the nature of this event, unfortunately we are unable to cater for any dietary requirements.