The French - 15.05.2019

Comfort Food Does Sound Good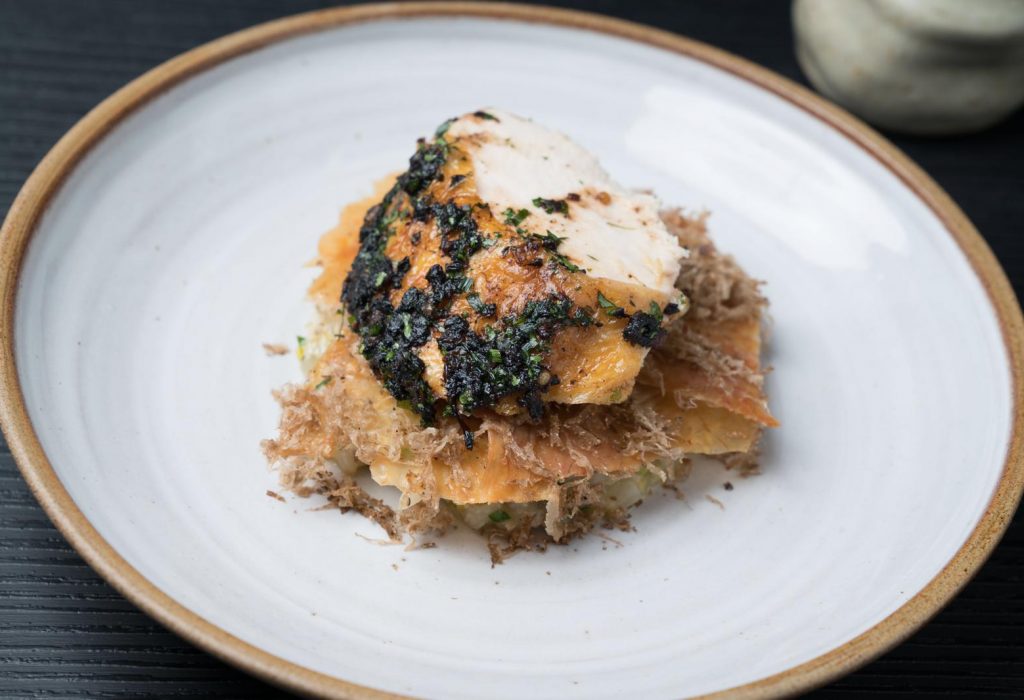 ADAM REID TAKES 'COMFORT FOOD' TO THE FINAL OF GREAT BRITISH MENU
Adam is the third chef to successfully proceed to the final banquet of BBC2's Great British Menu, which will be aired on Friday, 17 May 2019 at 7.30pm. This year, the series marks the 50th anniversary of The Beatles last live performance, with a celebration of British pop music.
Adam's successful dish is called 'Comfort Food Sounds Good' and will feature as the main course at the banquet which will be held at the legendary Abbey Road Studios in London. The dish, which includes organic Rhug Estate chicken stew with barley, sweetcorn, leeks and turnip, connects the idea of finding comfort in both music and food.
Adam is showcasing his four competing dishes as a separate menu, at both lunch and dinner (£85pp, or £145pp with matched wines). The special set menu is:
STARTER
'From the Beatles to Oasis'
Tater 'ash with malt bread and beef butter
FISH
'Northern Soul'
Almond poached cod loin, with smoked roe sauce, buttered leeks and fried cheek
MAIN COURSE
'Comfort Food Sounds Good'
Organic Rhug Estate chicken broth with barley, sweetcorn, leeks and turnip
DESSERT
'Madchester I Am The Resurrection'
Treacle tart with clotted cream ice cream, orange and mint
Adam also made it through to the Great British Menu banquet in 2016, with his dessert, 'Golden Empire', which was a tribute to ordinary Britons – the theme of that year. The Golden Empire is still available to add on as a supplement to each of our menus.